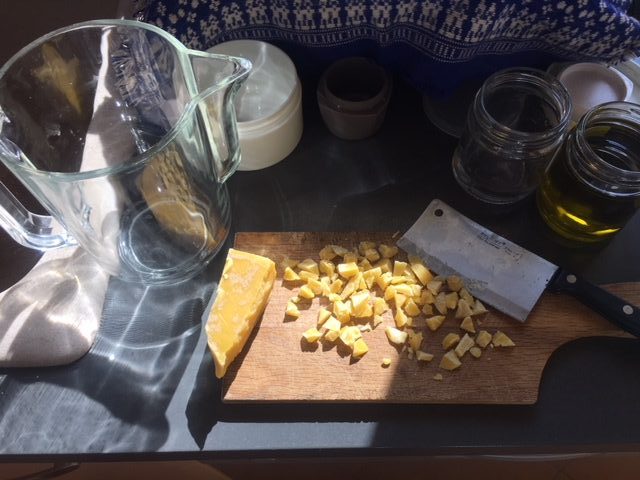 Cream for dry skin, completely natural
I have prepared a one hundred percent natural cream, I write my recipe for you:
140 g of our organic extra virgin olive oil with which marigold flowers were macerated and then filtered, 20g of wax produced by our bees, 40g of rose water made with the scallops of my roses, 3 drops of helichrysum essential oil, and 6 drops of lemongra essential oil.
Melt the wax in a bain-marie in olive oil, when it is melted, blend with a mixer until it emulsifies when it cools down, at this point add the rose water, when it is completely cold add the essential oils.
The cream does not contain preservatives, lasts one month.