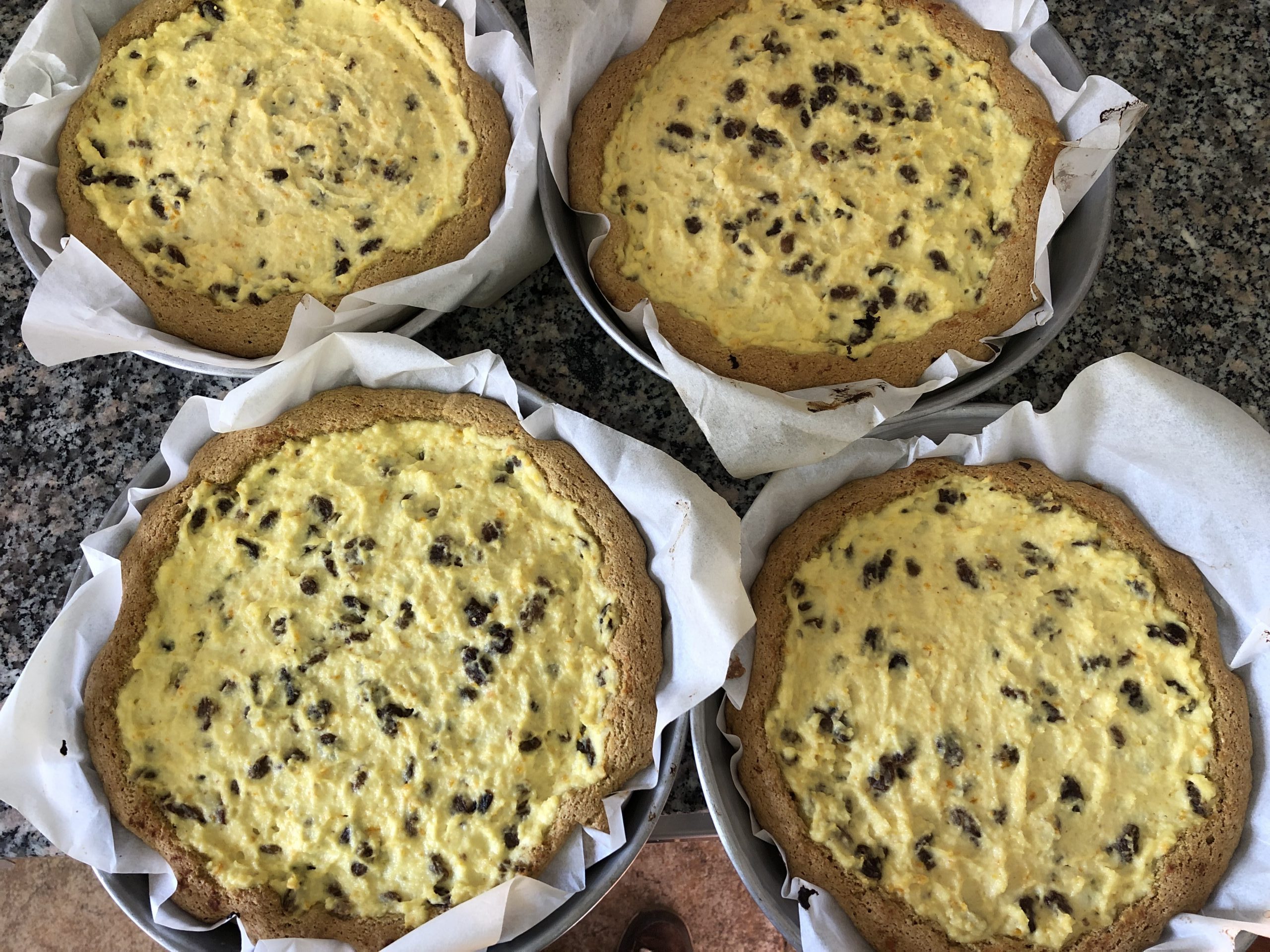 Ricotta cakes for Christmas in Sardinia
Recipe for the dough for 4 cakes: 6 eggs, 400 g of sugar, the grated peel of 4 oranges, a small glass of grappa, a cup of extra virgin olive oil, 800 grams of organic whole wheat Capelli flour, a spoonful of bicarbonate of soda to let the dough rise.
Mix the ingredients by adding them in succession as listed.
Filling ingredients:
1kg of sheep's milk ricotta, 3 whole eggs, 300g of sugar, the grated peel of 2 oranges, 250g of raisins.
Mix the ingredients well together.
Line the round pans with baking paper and spread the dough with wet hands into the pans giving it the shape of the pan with edges that will serve to contain the filling that we will spread on top, finally put in the oven and cook at 200° for 20 minutes.