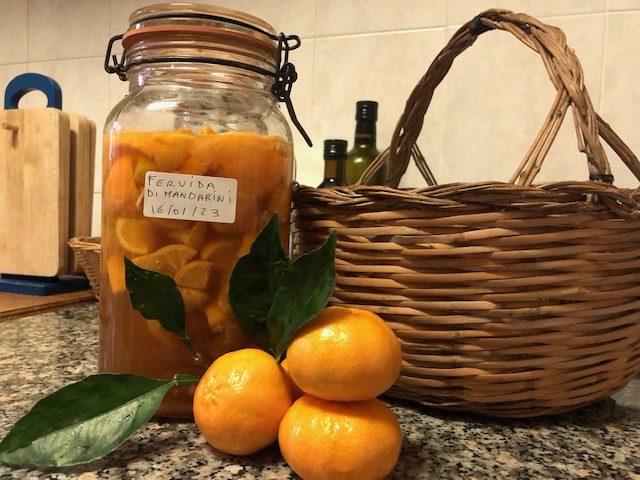 PROBIOTIC MANDARIN VINEGAR
to prepare a probiotic vinegar also called FERVIDA the following proportions must be respected
3 parts fruit, cut into pieces, 1 part brown sugar and 5 parts non-chlorinated spring or tap water
mix everything and close the glass jar with gauze.
It undergoes aerobic and anaerobic fermentation, it takes from 6 months to a year for it to be ready.
Rich in bacteria that are good for our intestines and the immune system,
it is taken every day starting with 2 drops 3 times a day
in a glass of water for a month, increasing the dose by two drops every 5 days.